The Do's & Don'ts of Kitchen Design
If you're planning a kitchen remodel, it's important to think about the most effective way to design the space. By creating the right layout, you can include all the features you want in your dream kitchen while avoiding a few common design flaws that can affect functionality. Use this helpful guide to ensure you end up with a kitchen you love.
Do:
Focus on lighting.
In addition to overhead recessed lighting, you should have task lighting installed under the cabinetry and above the counters to make food preparation easier and safer. Small recessed lights or LED light strips are ideal for this use.
A hanging pendant light will add ambiance and serve as an attractive focal point over the center of the kitchen. If possible, consider adding windows to allow even more light in and make the space feel bigger.
Include an island.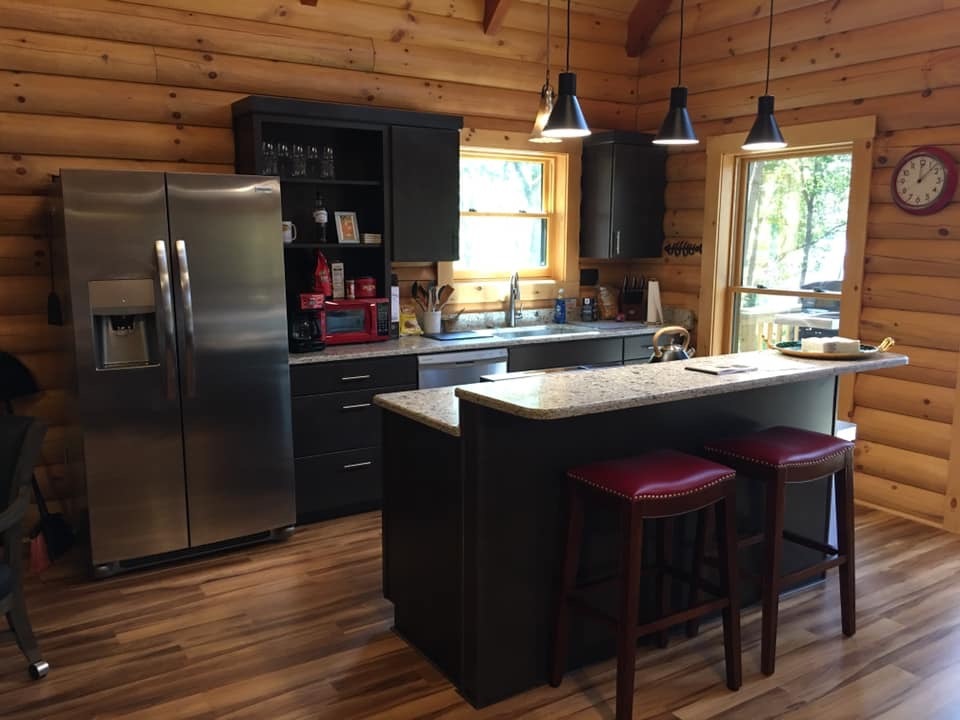 The kitchen is often the natural gathering space of the home, as it is where people cook, eat, clean, and chat. If possible, open your kitchen to the living area to create a great room.
Add an island with bar stool seating on one side in between the main portion of the kitchen and the living area. An island creates more counter space and seating, which can be used for cooking, dining, doing homework, or entertaining.
Don't:
Skimp on storage.
You can never have too much storage in a kitchen. If you have space, add more cabinets than you think you'll need. There are many kitchen storage solutions that are designed to maximize space, such as corner drawers, pull-out spice racks, and hanging pan organizers.
Crowd the appliances.
The cooking range requires open countertop space on both sides, with storage nearby to hold pots and pans. Avoid placing the dishwasher or oven right next to the refrigerator, as this setup may not leave enough room to open the fridge door all the way.
When you're ready to start your kitchen remodel, contact Bryan Bell Construction, Inc. These general contractors have more than 30 years of experience designing and building custom kitchens in Mountain Home, AR. Their skilled tradesmen will design your kitchen remodel and use high-quality materials to ensure the job is done right. See some of their home improvement work online and call (870) 424-6969 to request a consultation.
About the Business
BUSINESS
General Contractor
Bryan Bell Construction, Inc.
3983 E Arkansas Ave, Mountain Home, AR 72653